About ShariAbout Shari
DIGITAL PROJECT MANAGER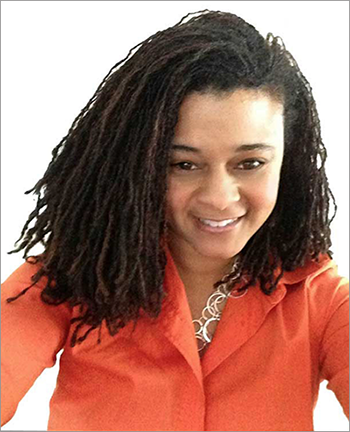 Shari is a certified senior project manager (PMP) with a passion for using technology to effectively and efficiently enhance how people work, play, live, and learn.  Shari's biggest strength is having the vision and skills of an editor, while being able to dig deep into the technical details like a developer. She has managed the development of large- and small-scale websites (content and e-commerce), books, and magazines.
FREELANCE DIGITAL PROJECT MANAGER
 Web Development:
Content producer for Verve Marketing Group, a full service branding and creative firm. Work on custom WordPress websites, including website taxonomy, copywriting, HTML coding, image editing, and page layout. On four-person team that won a "WebAward" in 2017 for Outstanding Achievement in Web Development for Thomas Nelson's Bible website.
Enterprise e-commerce project manager and website editor, launching three SEO friendly websites (B2B, B2C, and sales portal) for UMI, a media production and communications firm. Managed AdWords account to promote products. Provided weekly Google Analytics reports. Copywriter for product descriptions, landing pages, and website promotions. Also launched and managed a news and commentary website and a promotional website for a comic book line of products. UMI Chief Technology Officer/ Chief Content Officer from March 2011-Dec. 2015.
Web designer and developer for various small businesses, including an art studio site enabling users to sign up for classes online and a consulting firm site with a companion Amazon store.
 Email Marketing:
Email newsletter content producer for Child.com, a companion website to Meredith Corporation's Child
 Content Development:
Wrote articles for South Orange, NJ, township website about celebrities living in the area, including jazz great T. S. Monk, former Essence magazine Editor-in-Chief Angela Burt-Murray, and actress Kelly Bishop (Gilmore Girls). Contributing writer to Baristanet.com, a local news website serving several counties in New Jersey.
EXECUTIVE EDITOR, CHICAGO DEFENDER
Web and Print Development: Managed the editorial team and production process for the weekly newspaper and website, ChicagoDefender.com. Redesigned front-end to align digital branding with newspaper. Also, re-categorized and re-tagged several years of articles in back-end to make it easier for freelance editors and writers to update the site. Supervised senior writer, senior editor, social media manager, and several contract writers.
Email Marketing: Selected articles for daily email distribution. Analyzed click rates and open rates, making adjustments to increase traffic to website.
Social Media: Analyzed user engagement on promoted articles, often responding with columns based on trending conversations.
OAK PARK EDUCATION FOUNDATION, DIRECTOR OF COMMUNICATIONS (PART-TIME)
Marketing & Communications Projects:
Oversaw development of  "Hands On, Minds On" marketing video with 4-person production team and $12K budget for 6-month project.
Oversaw development of 2015-2016 annual report.
Wrote and emailed newsletter and promos, segmenting core list.
URBAN MINISTRIES, INC., TECHNOLOGY AND CONTENT LEAD
E-Commerce & Digital Operations:
Managed the integration of four major marketing and accounting software tools (ExactTarget, Azox Integrated E-Commerce, and Microsoft Dynamics GP ERP and CRM), for more efficient collection and sharing of customer data and increased market intelligence.
Implemented digital asset-management system (Elvis), an archiving solution for more than 45 years of articles, images, and video.
Digital Advertising and Marketing:
Vacation Bible School Product manager – Yearlong development process from inception to shipment of products involving more than 100 ancillary pieces. Coordinated curriculum development for all age groups, professional photo shoot, print and digital catalog, display ads, trade ads, paid search, paid social media ads, microsite, promo video, e-mail campaign, and consumer and retail package designs.
Developed microsites for marketing campaigns with high-profile partners such as the McDonald's Inspiration Celebration Gospel Tour (featuring CeCe Winans and Hezekiah Walker) and The Bible miniseries with Mark Burnett and Roma Downey.
Digital manager for eBook development, UMI's app, and 10 websites.
MEREDITH CORP., SENIOR PRODUCER (CHILD.COM)
Content Management: Managed day-to-day website operations, including increasing social engagement on Child.com forums and writing news blurbs and articles. Wrote and emailed newsletters.
EDITORIAL AND COMMUNITY PRODUCER, HEARST MAGAZINE GROUP, IVILLAGE
Content Management: Lead editor for GoodHousekeeping.com. Created several online-only interactive packages, including a health guide, a home improvement guide, and community challenges.
Engagement: Encouraged community discussion on several Hearst women's magazines' forums, including Good Housekeeping, Marie Claire, Country Living, House Beautiful, Cosmopolitan, Redbook, and Town and Country.
Project Management Institute
Project Management Profesional
Northwestern University
Specialization in Social Media Marketing Certificate
Princeton Theological Seminary
Certificate of Theology and Ministry
Northwestern University
Master of Science, Reporting and Writing
University of Missouri-Columbia
Bachelor of Journalism, Advertising